Find your own spot of paradise to set up your beach towel along the area's spacious beaches. But, if sunbathing isn't your thing, there are many beach activities to keep the whole family occupied. Cycling along the hard-packed sand is a wonderful way to explore the coastline. Alternatively, enjoy a water activity – fishing, boating, surfing, paddleboarding and kayaking are all available in Daytona Beach. The area offers so much more besides the beautiful beach to fulfil an array of interests, from motor-racing, arts and culture to family attractions complimented by a wonderful selection of dining options.
Explore the world-famous Daytona International Speedway, the Museum of Arts and Sciences, the Cici & Hyatt Brown Museum of Art and dozens of other museums and galleries, the iconic Daytona Beach Boardwalk & Pier and numerous family attractions including Daytona Lagoon which offers thrill slides and chill pools to go-karts and laser tag.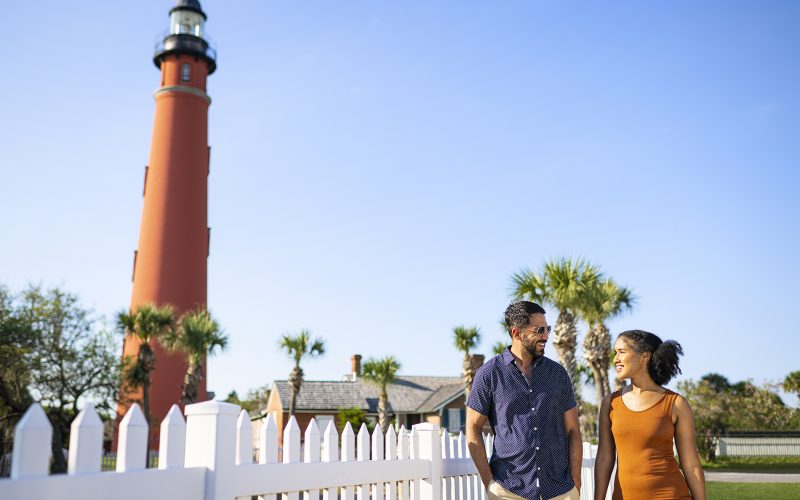 Head south to explore the Ponce Inlet, a stunning naturally beautiful area that is home to Florida's tallest lighthouse – which visitors can climb to the top for spectacular 360-degree views of the beach and inlet. Visit the Marine Science Center to see sea turtles up-close at the rehabilitation facility and stroke stingrays. Manatees and dolphins can often be seen right from the beach or you can spot them by climbing aboard an eco-cruise for a scenic excursion.
Discover an interesting array of themed trails that cover everything from motorsports and monuments to craft brews, hiking and biking. Racing fans are sure to get revved up about the Motorsports Trail , which highlights the area's storied auto-racing heritage. The Daytona Beach Ale Trail is home to hundreds of craft flavours served up by more than 20 watering holes, whilst Daytona Beach's hiking and biking trails offer more than 70 miles of scenic paved paths, singletrack, footpaths and more to explore.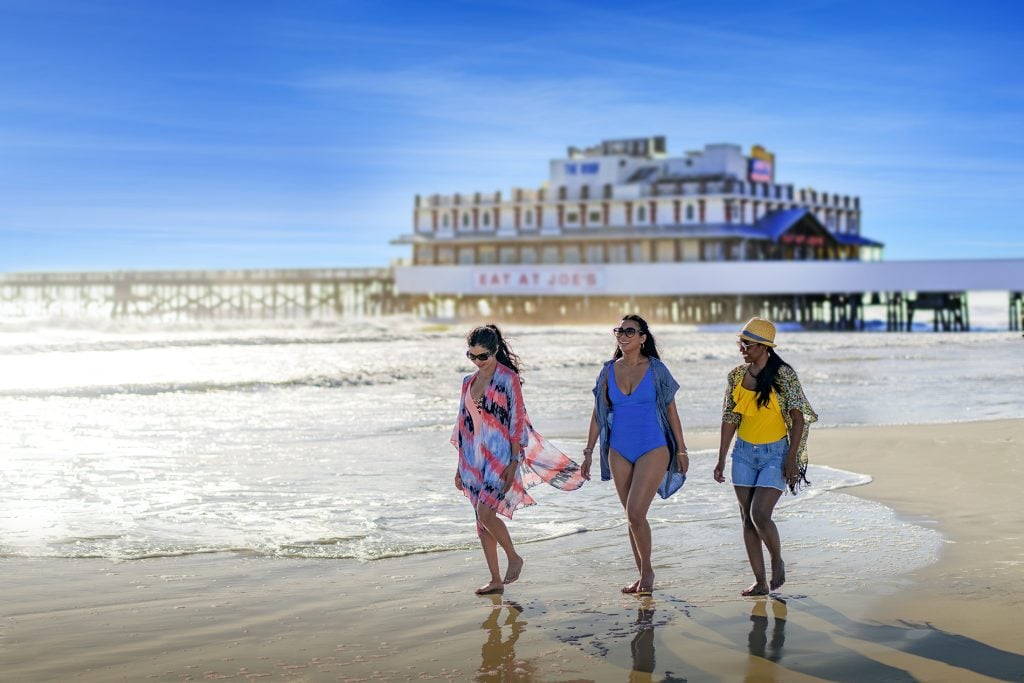 Embrace the area's local flavours at one of dozens of restaurants. Enjoy a seafood lunch at Caribbean Jack's Restaurant & Marina or step inside Rock Bottom Restaurant & Brewery to sample some fine craft beers and delicious dishes. Racing enthusiasts will love the iconic Racing's North Turn Beach Bar & Grill, named as a top 10 Florida beachfront bar and restaurant and filled with memorabilia from the earliest days of car racing on the beach. For a special evening out head to 31 Supper Club to enjoy cocktails, an eclectic dinner and an art-deco vibe.
With a $2bn investment in the area over five years, which has included new and renovated hotels, a transformation of the iconic Daytona International Speedway into a world-class motorsports facility, and the opening of ONE DAYTONA – the area's premier retail, dining and entertainment complex, there has never been a better time to visit Daytona Beach.
Adventure awaits in Daytona Beach
Call 020 3542 8888 today to book