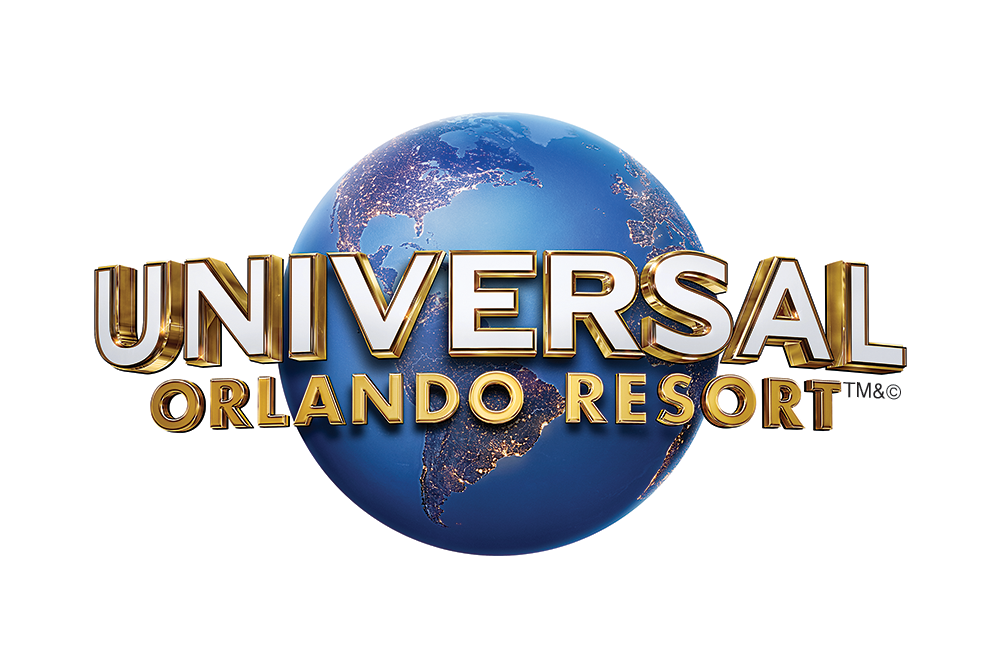 As we gear up to experience Hagrid's Magical Creatures Motorbike Adventure, the new epic adventure newly open in The Wizarding World of Harry Potter – Hogsmeade at Universal's Islands of Adventure, Hagrid himself will be brought to life as the most advanced and life-like animated figure we've ever created. Here's your first glimpse at the half-giant:
On this immersive coaster experience, you will join Hagrid on a thrilling journey into the Forbidden Forest. Along the way, he'll introduce you to some of the wizarding world's rarest magical creatures. And for the first time ever in our parks, you'll get the chance to come face-to-face with Hagrid, who is not only the Hogwarts gamekeeper and Care of Magical Creatures professor, but also one of Harry Potter's most loving and loyal friends.
See below some of the mystical creatures you and Hagrid will encounter on your magical journey!
Blast-Ended Skrewt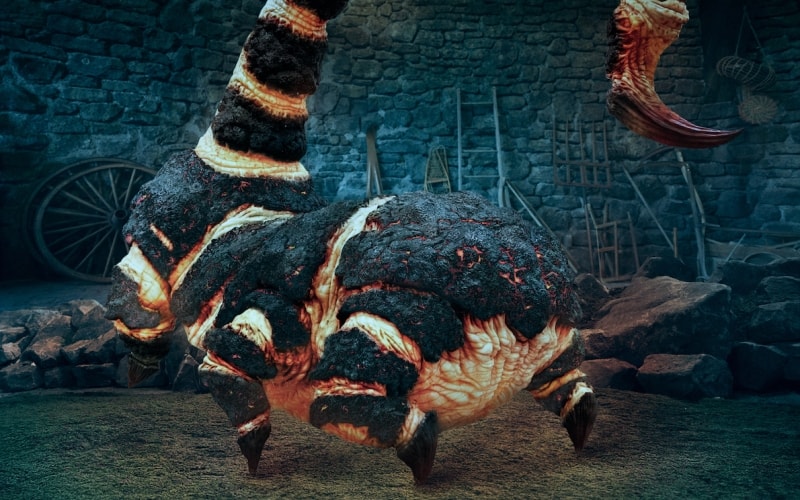 For the first time ever, you'll be able to come face-to-face (or face-to-rear) with a Blast-Ended Skrewt on Hagrid's Magical Creatures Motorbike Adventure. Described as a cross between scorpions and elongated crabs, Skrewts aren't afraid to attack other Skrewts they encounter and have incredibly strong armor that can't be penetrated by spells – proving to be a challenge for Hagrid since they hatched.
On your journey through the Forbidden Forest during Hagrid's Magical Creatures Motorbike Adventure, you'll encounter Blast-Ended Skrewts up to 8 feet long with tails up to ten-feet high and topped with a massive stinger. The Blast-Ended Skrewt is the main lesson for the day but, as with all adventures with Hagrid, things don't always go to plan…
Fun Facts:
Blast-Ended Skrewts were first introduced in Harry Potter and the Goblet of Fire, and also mentioned in Harry Potter and Order of the Phoenix and Harry Potter and the Half-Blood Prince
As you may have read in the book, Hagrid created these unique creatures by crossbreeding Fire Crabs and Manticores – fierce creatures in their own right
Skrewts create actual fire from their 'blasting-ends,' igniting at random intervals – so be wary during your encounter
Even if you're far enough to avoid their fire, watch out as you may still catch a whiff of their powerful scent… known to smell like rotting fish
Centaurs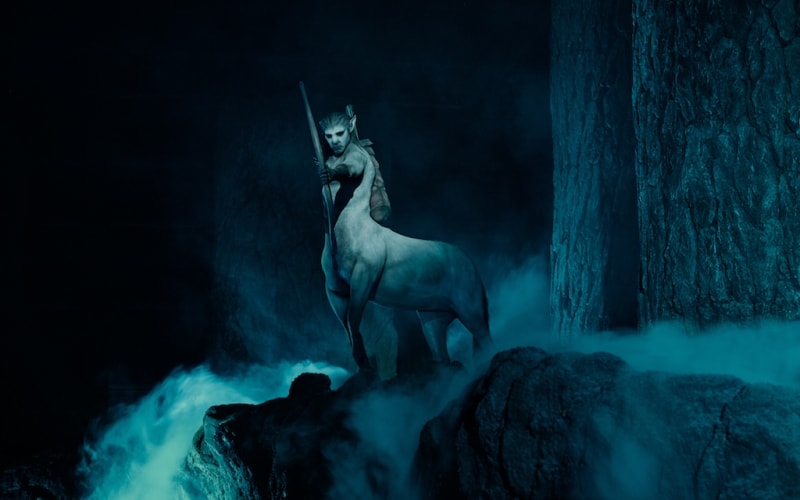 A Centaur is a magical creature with a human head, torso and arms, joined to a horse's body. They are, however, their own species and should be treated with great respect.
As you make your way into the dark forest on Hagrid's Magical Creatures Motorbike Adventure, look out for this mysterious archer in the distance ready to strike. He stands at 8 ft. tall, which would probably make him a great athlete in the Muggle world.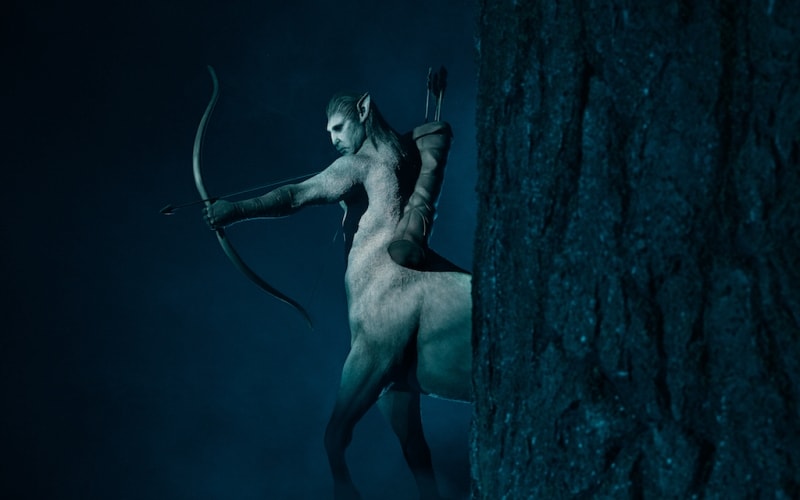 Fun Facts:
In Harry Potter and the Philosopher's Stone, Hagrid is friendly with the Centaur herds as he regularly enters the Forbidden Forest to help injured creatures
According to Fantastic Beasts and Where to Find Them, these forest-dwelling beings usually live in herds of between 10 and 50 and are well-versed in magical healing, divination, archery and astronomy
Centaurs made their first appearance in the films during Harry Potter's detention in the Forbidden Forest in Harry Potter and the Philosopher's Stone
Devil's Snare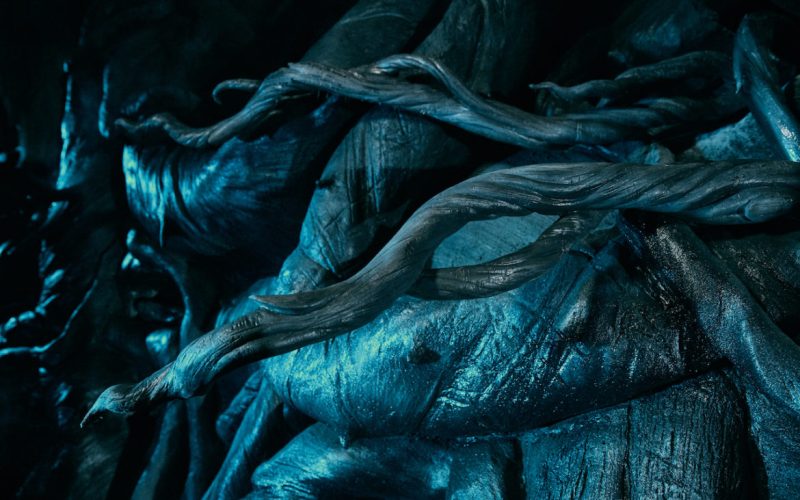 While Devil's Snare isn't a creature, we couldn't pass up the opportunity to mention this perilous plant from the wizarding world – often strangling people who touch it with its dexterous vines. Devil's Snare flourishes in damp, dark environments and it has a strong dislike of light and fire – remember that for your journey!
Speaking of your journey, Devil's Snare is one of the many challenges you'll face on Hagrid's Magical Creatures Motorbike Adventure. You may even find yourself entangled in a thicket of this dangerous plant but remember to remain calm! If you don't, you may end up entangled in hundreds of its vines…
And fun fact about Devil's Snare, it made its first film appearance in Harry Potter and the Philosopher's Stone when the brave Hermione told her friends how to defeat this dangerous force.
Cornish Pixies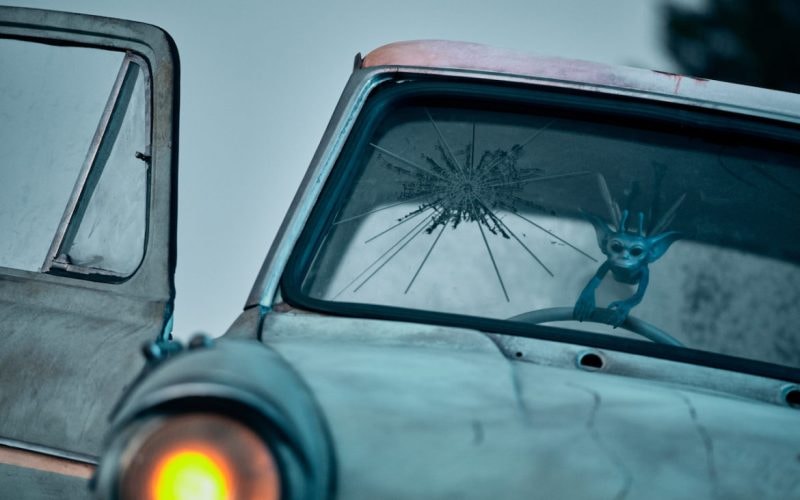 Cornish pixies are electric blue tricksters who love to create mischief – often at the expense of others. These mischievous creatures fly, and have also been known to seize unwary humans by the ears and deposit them at the tops of tall trees and buildings – poor Neville Longbottom…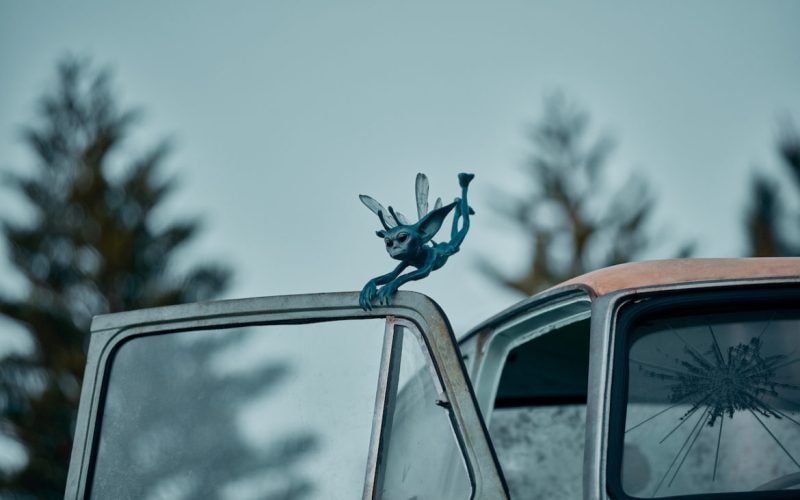 In Hagrid's Magical Creatures Motorbike Adventure, you'll see these troublesome creatures wreaking havoc on an infamous blue car… and in places you may not expect. They're about 13 inches tall and you'll find more than 20 pixies throughout your adventure. Happy hunting!
Fun Facts:
According to Pottermore, Cornish pixies can produce a high-pitched jabbering that's only comprehensible to other pixies
Cornish pixies made their first film appearance in Harry Potter and the Chamber of Secrets during Gilderoy Lockhart's Defense Against the Dark Arts class
Fluffy, the Three-Headed Dog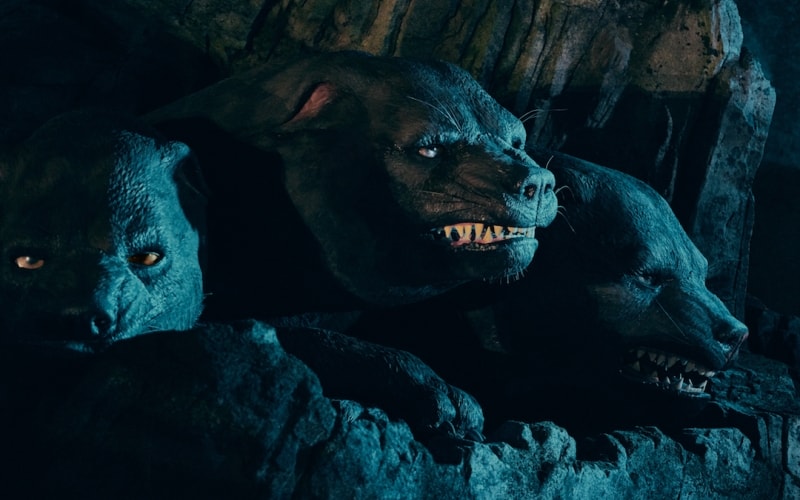 Fluffy is a giant three-headed dog that's known for being the trusted guard dog of the Sorcerer's Stone. And, as many of you know, Fluffy has a weakness – he falls asleep to the sound of music.
In Hagrid's Magical Creatures Motorbike Adventure, you'll confront this gigantic, beloved creature deep in the Forbidden Forest. Proceed with caution – he's a guard dog first and foremost. And in this new adventure, Fluffy weighs 8,000 Ibs., which is roughly as big as two standard Muggle cars.
Fun Facts:
In Harry Potter and the Philosopher's Stone, Fluffy belongs to Hagrid, who adopted him from a "Greek chappie" he met in a pub
Experts on Pottermore say Fluffy was inspired by Cerberus – the dog that in Greek mythology guarded the gates of the Underworld – and, just like Fluffy, he fell asleep to the sound of music
Fluffy made his first and only appearance in the film, Harry Potter and the Philosopher's Stone
And these aren't the only creatures you may encounter on your journey with Hagrid:
You may hear some Thestrals near the carriages
Look out for sculptures of various magical creatures living in the black lake, including Merpeople (mysterious underwater-dwelling beasts) and Grindylows (horned, pale-green water demons)
Keep your ears tuned for the voices of gnomes- they're known to scurry about the grounds
And even more surprises!
We can't wait to see these creatures in person when Hagrid's Magical Creatures Motorbike Adventure now open!