We've reached that time of the year when thoughts turn to planning spring getaways and summer holidays. With this in mind, why not consider the Caribbean island of
St. Lucia
? With its enticing selection of sandy white or brown sugar beaches, you'll be pleased to know the island is endowed with luxurious boutique hotels, for the ultimate pampering spa holiday. If you need an extra nudge of encouragement,
hear it from us
. Our team are regular visitors to the Island and we can vouch for all its marvel and mystique.
The best time to visit St. Lucia is during our winter months. Christmas and Easter is St. Lucia's peak holiday season when the climate is perfect. However, if you are looking for a deal, then the time to go is from May through to December as there are some incredible bargains to be had.

As well as the numerous activities to lose yourselves in, such as mountain biking across scenic nature trails and plane gliding over a rainforest canopy, a holiday in St. Lucia is best measured by their world-renowned boutique hotels.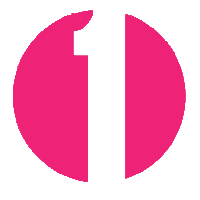 A Couple's Escape at Cap Maison
If you're looking for the ideal base for your St. Lucia holiday, the Cap Maison fits the bill nicely. Perfect for honeymooners and couples, it sits in a secluded yet centrally connected location. And with an intimate and bohemian vibe, you can find yourself in an ocean front villa that houses a private pool and roof terrace. Perfect for taking in those beautiful sunsets.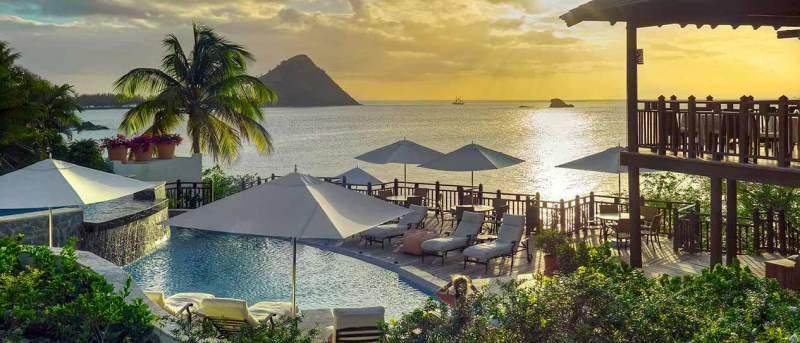 Other distinguishing features include a private yacht, which can be hired out to guests, and world class chefs – voted amongst the best by the Caribbean Journal.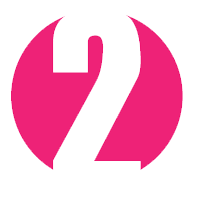 Nature Retreat at Anse Chastanet
It is no secret that St Lucia is brimming with natural heritage – ranging from their rainforests to coral reef bays,
Asne Chastanet
encompasses all of this. Nick Troubetzkoy, an architect, saw an excellent opportunity to create a boutique hotel that encompasses over 600 acres of lush tropical bordering two sandy beaches.
With flower-draped balconies that overlooks a crystal blue sea, you'll soon start to think you're on a different planet entirely. Designed to ensure guests take in all the nature around them, the rooms are built upon sandy beaches that give guests an opportunity to make the most of the panoramic nature-filled views.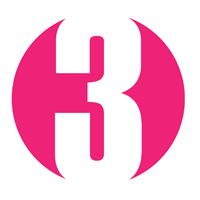 The Majestic Jade Mountain
For those looking for more elevated surroundings,
Jade Mountain
is just the ticket. Rising 600 feet above the Asne Chastanet hotel – and also designed by Nick Troubetzkoy – the resort embodies the area's rich heritage and natural beauty.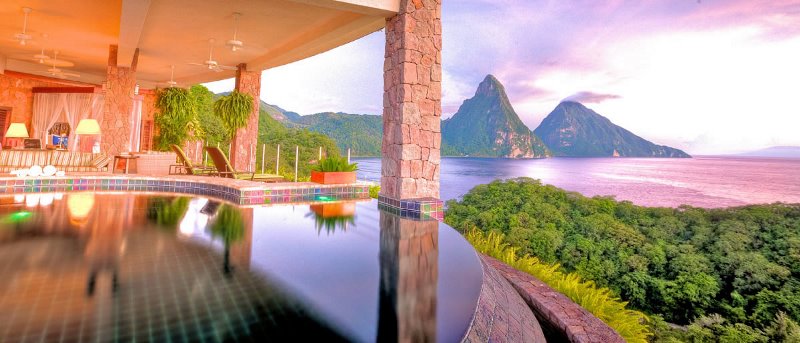 In a nod to the detox and nature-friendly ethos of the resort, some suites do not have windows and doors, while the Infinity Pool and Sky Sanctuary do not have in-room phones. Guests are asked to refrain from using technology too, so be prepared to reset your daily habits.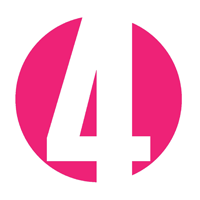 Settle down at The Landings
St Lucia isn't just for couples – families are just as welcome, especially so at
The Landings
resort, based nearby Rodney Bay. All suites come with a private terrace and some come with a private butler. Other features include separate dining and living rooms as well as designer kitchens and multiple powder rooms. Bear in mind this hotel isn't for night owls – the low-ley vibe positively encourages early nights.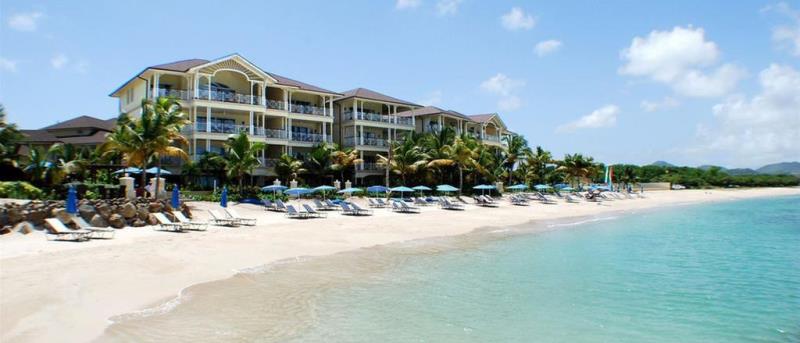 The Landings' beat features include exquisitely designed villas and bespoke retreats overseeing the resort's luxury yacht marina and the Caribbean's awe-inspiring turquoise waters. The Landings is unique in its own sense, being one of the few family friendly boutique hotels that caters for everyone at the same time.