…but how about making this year extra special and memorable by taking your partner to New York City!
Head to New York City for Valentine's Day
A Valentine's Day out in the Big Apple is full of amorous locations for a passionate getaway. Among iconic landmarks to visit together, like the world-famous
Empire State Building
or the
Central Park Bow Bridge
with its picturesque views, there are plenty of romantic restaurants in NYC to top off a perfect evening.
We've managed to narrow it down to five of the city's most romantic and intimate restaurants, catering for all couples:
1)

The Highest of High-End Dinners
One If By Land, Two If By Sea
is as extravagant as its name suggests and is regarded as one of the most romantic restaurants in the world, let alone the city. Established in 1973, the restaurant has a reputation for being a Manhattan marriage proposal hotspot.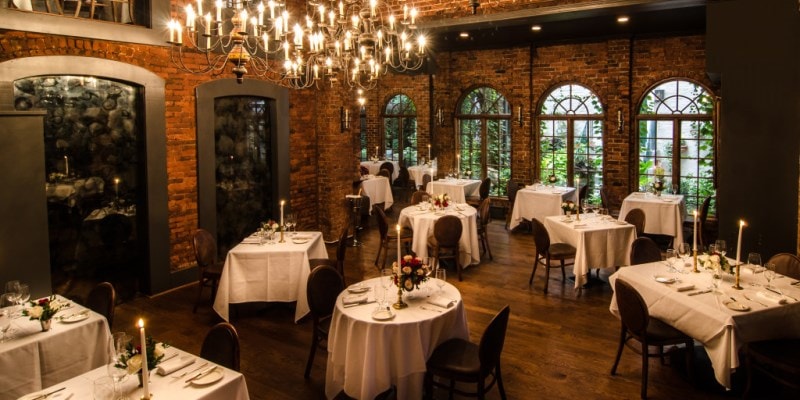 So, if you're considering popping THAT question, strongly consider One if by Land, Two if by Sea to add your story to a local legend.
2)

Across the Bridge and by the Sea
With a stunning view of the Manhattan skyline from the best seat in town,
The River Café
is widely considered one of the best restaurants in Brooklyn. Featuring elements straight out of a romantic movie, including a live pianist and quaint, dimly-lit dinner rooms, The River Café rests beside the East River that looks over The Statue of Liberty.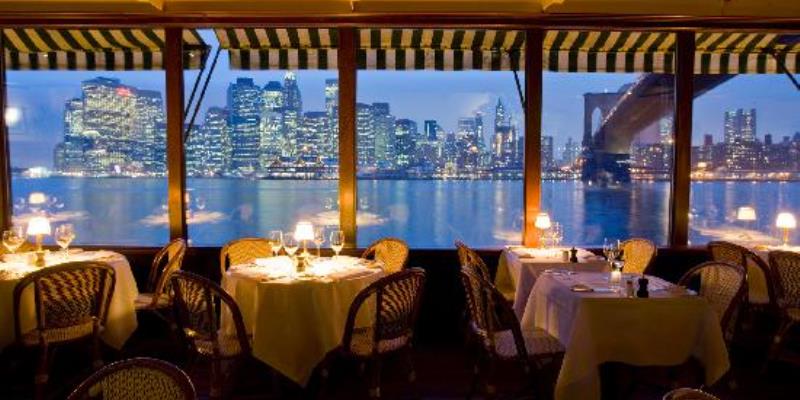 David Burke
and
Charlie Palmer
are on a long list of illustrious chefs that have honed their skills here and current chef Brad Steelman certainly continues the great work of his predecessors.
3)

Hidden Away in the Bamboo!
One of the city's most unique restaurants,
Zenkichi
prides itself on being out-of-the-way of the city's hustle and bustle. Enter through a concealed entrance to find your bamboo covered booth shielded by tatami shades, ensuring you'll certainly have the privacy to enjoy an intimate Valentine's Day dinner. Indulge in a traditional Japanese menu, including an eight-course seasonal Omakase, where the chef's selection is what you'll be eating
4)

Dinner Fit for a President
Follow in the culinary footsteps of Barack Obama, and check out where he took Michelle Obama on their first date after he became president –
Blue Hill
in Greenwich Village. All the ingredients and wine options are locally sourced, so this restaurant embodies the soul of New York City more than most. If for some reason knowing the Obamas dined here isn't enough, the eatery is also part of New York history – the discretely located building was originally a speakeasy during Prohibition in the 1930s.
5)

Roll Back the Years with a Classic Date
Vinegar Hill House
carries a touch of nostalgia with its rustic wooden surroundings and bucolic design – encompassing all the makings of a retro date. The restaurant has a reputation of being both romantic, yet also reasonably priced.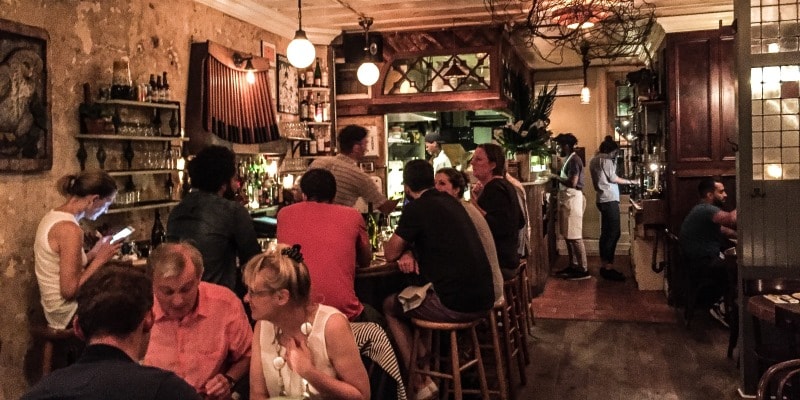 One of the signature features of the restaurant is its wood roasted menu selects, like the Red Wattle pork chop and cast-iron chicken. There is an excellent selection of cocktails, expertly made by their talented mixologists.
You'll wow your partner with New York City's greatest sights, but ultimately, it's the evening restaurant choice that will determine how well Valentine's Day goes. So, with these options, the hardest choice you'll have to make is picking between the five.