But the most mainstream events might not be everyone's top choice, so we've listed the six best ways to spend New Year's Eve 2017 like a real New Yorker – including events and activities that only those from the Big Apple would know about.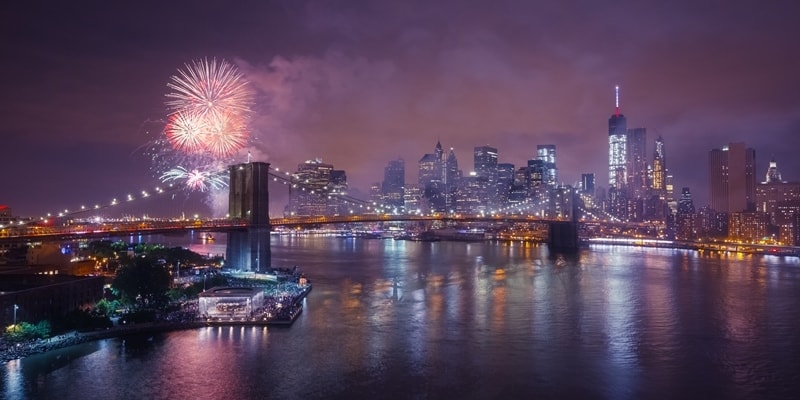 1)

Welcome 2018 from the Harbor
While most will imagine the best place for New Year's Eve is in Times Square, few will actually know that the New York Harbor is the ideal place to be.
Cruise around
for the best views of New York's world renowned skyline and see the fireworks against the backdrop of the Statue of Liberty.
There is a cruise for every party – whether you're looking for the classic black-tie attire or just a casual trip with family and friends – there are plenty of cruises to choose from.
Perhaps one of the most unique events held in New York on New Year's Eve is the
New York Road Runners Midnight Run
, which is free to all to enter. Officially kicking off at 10pm with live DJ's and performers, the race itself starts at 11:59pm and you can literally run from 2017 and into 2018.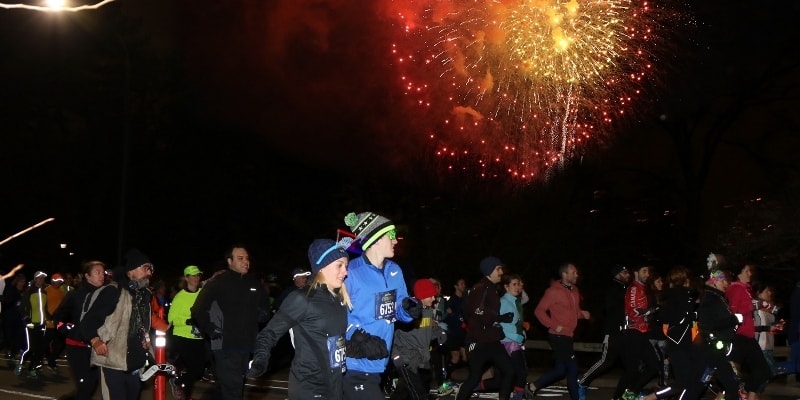 The first finishers of the race have the chance to feature in the NYRR 2018 calendar!
3)

Laugh your way into 2018
Standing in the freezing cold waiting for the iconic ball drop may not be your first preference, so you'll be pleased to know there are comedy shows on Broadway that will happily take you in.
Carolines On Broadway
is a treat for all, featuring New York's best and emerging comedians guaranteed to make you chuckle.
Carolines also does a live screening of Times Square so you'll have the best of both worlds – seeing the ball drop, while being in the comfort of indoors!
4)

Celebrate on Coney Island
Another fun and free event – is held at Coney Island, where you can watch fireworks and live musical acts. Perfect for taking the family as kids can enjoy games and rides and there is a bar serving drinks for adults.

5)

Watch fireworks for free on a ferry
The Staten Island ferry service runs every 30 minutes and is open extra hours on New Year's Eve. Check out the
timetable schedule
for when you'd like to experience this free travel – but remember, there are no bookings so it is first come first served!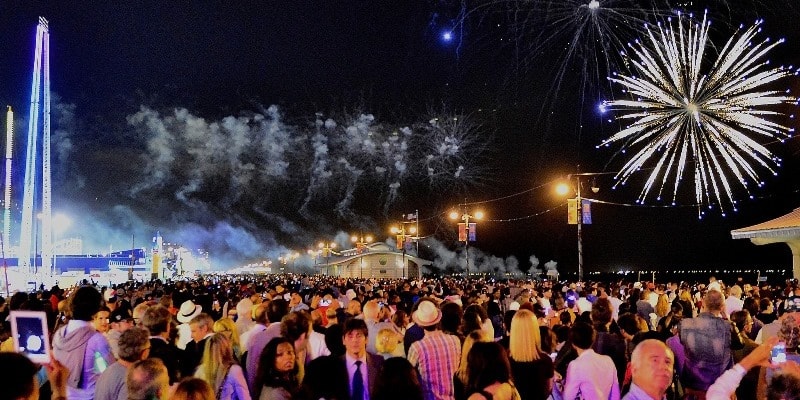 From the ferry you'll be able to see the emphatic fireworks show, which happens at midnight in Times Square just as well as you could from any luxury yacht!
6)

Central Park Fireworks
Times Square isn't the only place where you'll find a more than impressive fireworks display. The iconic Central Park also hosts its own new year pyrotechnics, which is far less crowded than Time Square but just as much of a delight for the eyes.