Road, River, Rail or Runway
Everything Sounds Better Here
Birthplace of Rock 'N' Roll
Tour the birthplace of rock 'n' roll at Sun Studio where icons such as Elvis, Jerry Lee Lewis and Johnny Cash recorded their music. Enjoy an audio-guided tour of Graceland and discover how Elvis Presley became the most celebrated entertainer in the world. Inside Graceland Mansion, see Elvis' living room, dining room, kitchen, TV room, pool room and the famous jungle room.
Elvis Presley's Memphis at Graceland has unveiled ten all new interactive experiences that allow fans to get closer to the King than ever through virtual and augmented reality activities. Prepare to be inspired, entertained and informed while creating sharable moments to treasure forever.
For the full Elvis experience, stay at The Guest House at Graceland, conveniently located next to Graceland. The Guest House at Graceland reflects Elvis' personal style and the unique character of Graceland, from the Southern colonical exterior to the themed specialty suites.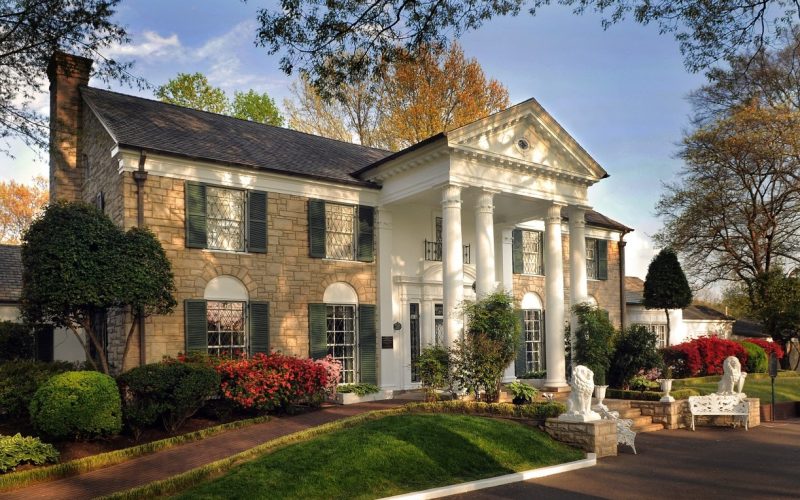 Soul was forged in Memphis. Stax Museum of American Soul Music laid down the tracks of greats who took the funk out of Memphis and carried it all over the world: Otis Redding, Wilson Pickett, Sam & Dave, Booker T & the MGs, Isaac Hayes, Eddie Floyd and Albert King.
Located at the original site of STAX Records, your soul odyssey starts with the award-winning short documentary complete with rare footage of the 1967 STAX/Volt European tour and seminal WATT STAX concert in Los Angeles.
From the documentary the odyssey continues to an authentic 1906 Mississippi country church which is reconstructed inside the museum with original pews, pulpit, altar table and cornerstone to help tell the story of the African-American church influence on soul music.
Look out for local performances by the STAX Music Academy and see how the STAX legacy is being preserved by and for a new generation.
Sights & Sounds of Memphis
Once you get the Memphis tune in your head, let it lead you to all that Memphis has to offer: The historic Peabody Hotel and the Marching Ducks, the National Civil Rights Museum, Beale Street, Slave Haven and Bass Pro Shops at the Pyramid for the best view of downtown Memphis and the Mississippi River. 
What does the renowned Beale Street have to offer? With three blocks of nightclubs, restaurants and shops in the heart of downtown Memphis, the Beale Street Entertainment District is a melting pot of delta blues, rock 'n' roll, R&B and gospel.
Whether it's Blues, Soul or Rock 'n' Roll, you will find your beat at the legendary B.B. Kings Blues Club located at the top of Beale Street. Ribs are their speciality, but shrimp, grits, barbecue chicken, burgers and other fine Southern dishes are also available. For lovers of live music this is well worth a visit.
Where to find the Best Ribs in Memphis
Head to midtown and hang with the locals at Overton Square or Cooper Young, two friendly neighbourhoods with a mix of restaurants, bars, live music, a cinema with a difference and a comedy club. Stylish hotels. Outdoor venues for live music.
What's New In Memphis: Stylish hotels. Outdoor venues for live music.
Restaurants and breweries you'll want to try. New experiences at attractions you already know and love.
Located in downtown Memphis on the southwest corner of South Main and Beale Street you'll find the majestic Orpheum Theatre. Broadway shows, live music and comedy performances are some of the events you'll find here.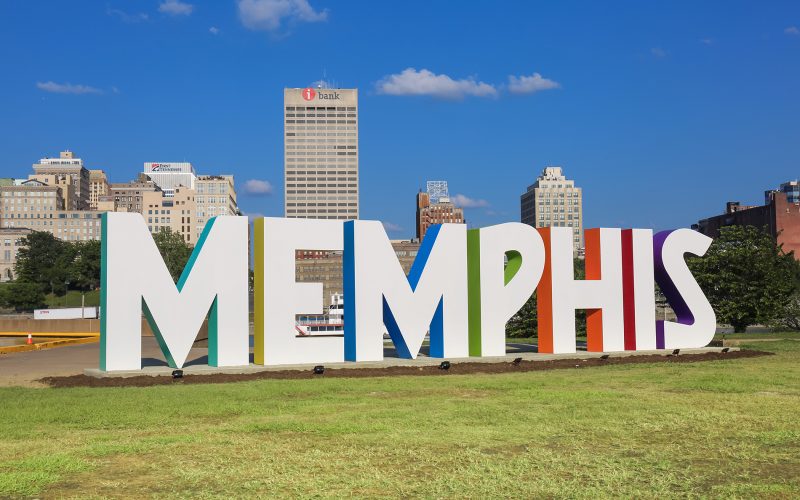 Memphis is the place to sample Southern living at its best. Memphis is also a place to enjoy a healthier lifestyle with bicycle lanes, trails and walks, visit quaint neighbourhoods.
The Harahan Bridge which spans the Mississippi River gives walkers and cyclists the opportunity to cross Ole Man River from Downtown Memphis to the banks of Arkansas.
As part of the walkway, a modern full-color decorative lighting system was also installed, allowing for impressive light shows to bathe the entire bridge in a rainbow of colours
Dates not to miss in Memphis
A date to remember for Memphis is 8th January so mark your calendar and celebrate the 88th birthday of the King of Rock 'n' Roll himself, Elvis Presley; one of the most significant cultural icons of the 20th century, Memphis will celebrate in style.
Savour Memphis in May, a month long celebration of music, food and local heritage.
In August, enjoy a week celebration of the movies, music and legacy of Elvis during Elvis Week.
Christmas at Graceland runs from late November to early January each year and you can enjoy Graceland decorated for the holidays with Elvis' traditional decorations
Memphis: Road, River, Rail or Runway
Memphis by road:
An easy drive from New Orleans through Mississippi or from St. Louis or Nashville
Memphis by rail:
Amtrak from Chicago or New Orleans
Memphis by runway:
No direct service but one-stop with all major airlines
Memphis by river:
American Queen or American Cruise Lines or Viking
Everything Sounds Better Here #MustBeMemphis