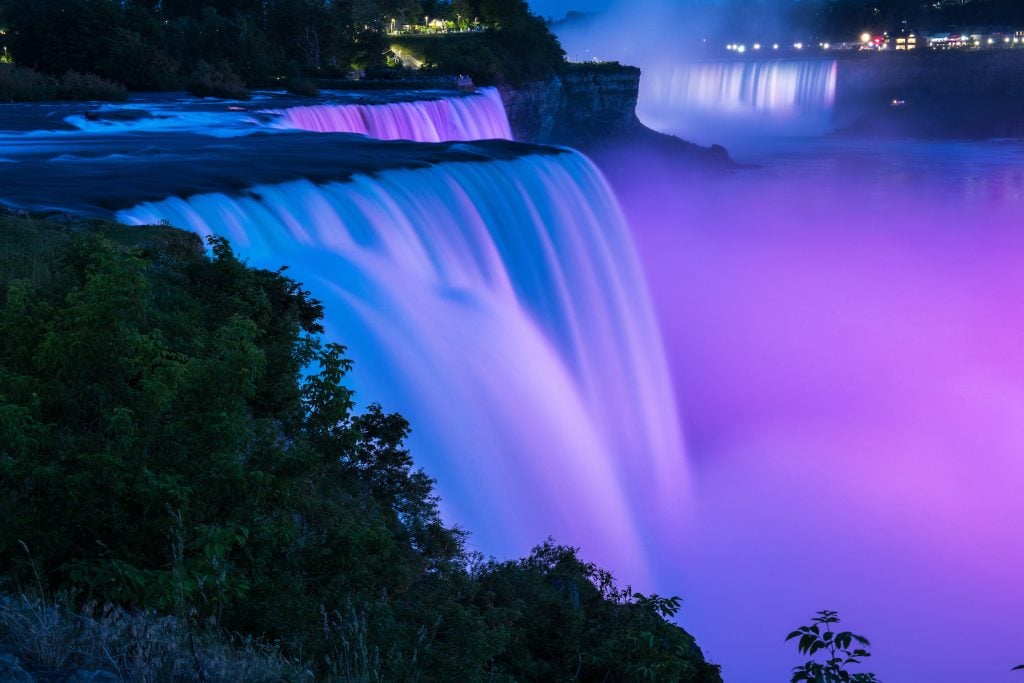 Niagara Falls State Park- Oldest State Park in America , Greater Niagara Region
© NYS Dept. of Economic Dev.- NYSDED
Let us take you high in the sky and experience the spectacular views of the city of skyscrapers from the Empire State Building and the Rockefeller Centre or take an exciting ride around the gorgeous Central Park and discover its history, design and ecology. Catch the ferry over to Ellis Island and experience The Statue of Liberty up close; one of the city's most famous landmarks. Purchase tickets in advance to visit the pedestal or crown and wander through the museum in the base of the statue. Ellis Island features a museum that once served as the main processing centre for those hoping to start new lives. Explore the huge array of museums along the Museum Mile with an abundance of interesting sights. St Patrick's Cathedral will not fail to impress while a stroll through the High Line public park makes for a lovely relaxing afternoon. Just a quick subway ride from Midtown Manhattan, you can take a tour of Yankees Stadium and stay to watch a game; sporting memories to treasure.
Central Park has to be on the "bucket list", an expansive space that contains enough sights and things to do to last for days. Home to a wide range of attractions, from impressive architecture and peaceful gardens to skating rinks. Movie lovers can spot the iconic landmarks featured in award-winning movies filmed in the park. Explore on foot or take a romantic carriage ride. Kids love Central Park Zoo, again featured in movies with sea lions, penguins and other animals. Ride the historic Carousel, visit the Conservatory Garden and the Shakespeare Garden.
Staged in a neon-lit Times Square, Broadway offers you the chance to catch the latest and greatest musical shows on Earth come day or night. Explore the boroughs including The Bronx and Brooklyn while other popular sites feature Greenwich Village, SoHo and Chinatown. Renowned for its nightlife, New York offers a vast variety of venues from sophisticated cocktail dens to friendly dive bars and electrifying after-dark entertainment.
There are endless shopping options with top designers flocking for attention, world famous department stores and everything in between. Dining and accommodation around Manhattan are fabulously diverse and offer a fantastic opportunity to discover this amazing city with something to suit every budget and style. Mouth watering New York cafes and trendy restaurants for every occasion host delicious fare accompanied with renowned New York service. Famous landmarks can be seen at every turn as you explore the iconic streets of the city.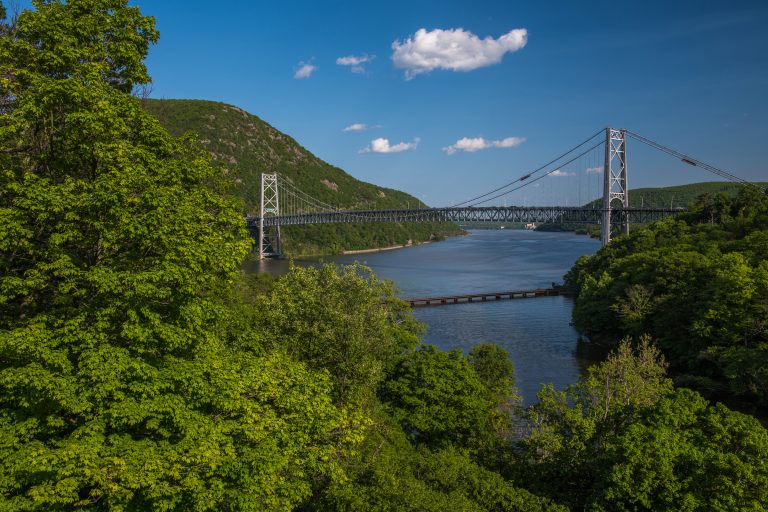 Bear Mountain Bridge, Fort Montgomery, NY, Orange County, Hudson Valley Region
© NYS Dept. of Economic Dev.- NYSDED
Upstate New York, basically anything north of the city, is a mixture of stunning scenic destinations with mountains, lakes and picturesque cities to explore at your leisure. Hike and bike through breathtaking natural beauty, visit thriving local attractions, colourful festivals and explore communities filled with history and culture. Along the way dine in one-of-a-kind restaurants and sample an abundance of wineries, maybe finding a new favourite or two. The resplendent Niagara Falls never fails to impress, the sheer size and power of the water is mesmerizing.
Long Island stretches east from New York City with an Atlantic coastline the Jones Beach State Park, Fire Island and Montauk Point State Park as the main attractions. Home to fine wineries and the Hamptons, Long Island features antique shops, upscale homes and trendy restaurants.
Hudson Valley is one of the oldest winemaking and grape-growing regions in the United States, dating back to 1677. Enjoy a wine-tasting tour with wine festivals held throughout the year. The region is dominated by rolling hills, the Catskills, farms and orchards as well as beautiful river and mountain views. On the flank of Mt. Marcy in the Adirondacks, New York's highest mountain is Lake Tear of the Clouds; part of the Hudson River. There are hiking trails, water activities and historic sites to visit in this spectacular region of New York State; take your time and enjoy your surroundings.
The Capital-Saratoga region has an abundance of activities including hiking trails, shopping, golf courses, restaurants, day spas and nightclubs. Famous for its horse racing in the summer months, check out the events calendar when you plan your visit. Saratoga's slogan is "Health, History, Horses". Visit and taste the naturally carbonated mineral springs or take a mineral bath, visit its thoroughbred race track and historic sites.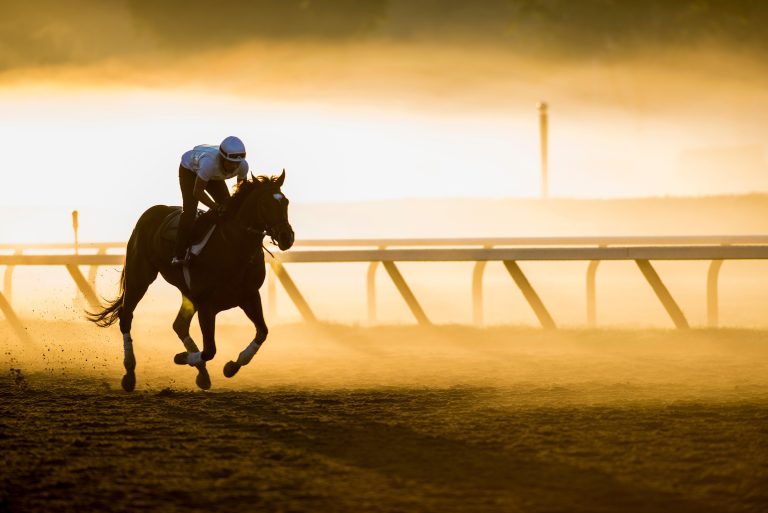 Saratoga Race Course, Capital-Saratoga Region
© NYSDED-NYS Dept. of Economic Dev.  © NYSDED-Photo by Darren McGee
Thousand Islands–Seaway, with a total of 1864 islands is one of the American continent's largest archipelagos and a fantastic destination for families. With over 8,000 acres of Thousand Islands Land Trust and more than 30 miles worth of walking trails, this stunning location provides a wealth of options perfect for all ages. The islands range in size and create one of the most beautiful and varied landscapes in North America. Visit castles, lighthouses and secluded beaches; known for having some of the best freshwater wreck diving it's a diver's paradise too. Vibrant downtowns, theatres, golf courses, restaurants and more are all part of the Thousand Islands experience.
Finger Lakes consists of 11 long, narrow lakes with natural scenery and amazing small towns to visit. This is the outdoor lifestyle so get ready for some amazing activities for the whole family whether it's on land or water there's a wide range of things to do. Explore the Finger Lake Region renowned for its lush rolling hills, scenic gorges, more than 100 majestic waterfalls and over 200 wineries, many open for tours and tastings.
Greater Niagara is a region of wonders with Niagara Falls featuring as the star attraction. Firstly, it's a must to sample the most iconic attraction, Maid of the Mist, which sails right up to the thundering waters; a sight to behold. Savour panoramic views at the Top of the Falls Restaurant and relax aboard the Niagara Scenic Trolley for an unforgettable tour of the area. Famous for its beaches, boating and trophy fishing combined with hiking, biking and camping, this is the area which will provide lifetime memories. Discover world-class arts, fascinating history and culinary treats galore. The 17-mile-long gorge at Letchworth State Park, known as the Grand Canyon of the East, features, trails weaving around dazzling waterfalls and 600-foot cliffs. Culture, dining, shopping and sightseeing will fill your days with fun; visit Buffalo Zoo and the Botanical Garden's glass conservatory.
Chautauqua-Allegheny features timeless landscapes, enchanted mountains, tranquil lakes and bountiful vineyards. There's adventure at every turn with a vast playground of beaches, trails, bridle paths and boating. Whether its golf or kayaking, there is something for all tastes to enjoy, with trophy fishing high on the agenda at Lake Erie. The Lake Erie Wine Country trail includes 23 wineries and farmer's markets offer fresh seasonal produce and tasty specialties.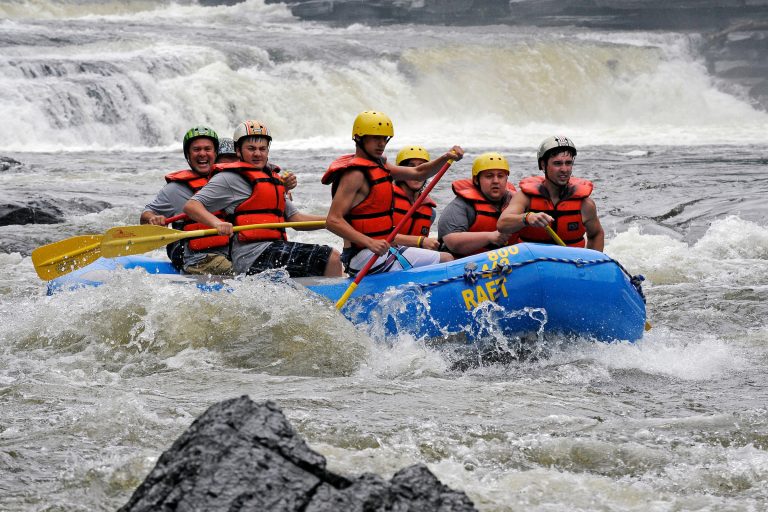 Rafting on the Black River in the Thousand Island w/ Whitewater Challengers
© NYSDED-NYS Dept. of Economic Dev.
New York has an abundance of miles of sparkling Atlantic coastline with great places for swimming, fishing and boating. There are thousands of rivers, streams and lakes, including two Great Lakes, stretching from Albany on the Hudson River to Buffalo, where the Niagara River meets Great Lake Erie. The Erie Canal presents many options for outdoor adventure, bike along towpaths, stroll canal side villages or take a canal boat and enjoy the view. There are boat tours galore throughout New York from riverboat cruises to castle boat tours and rafting. The famous Black River Canyon is renowned for scuba-diving among shipwrecks in the clear waters of St Lawrence Seaway and inspiring state parks offer some of the nation's best fishing. With over 200 state and national parks, New York has more public lands than just about any other state in the nation. Scenic trails, golf courses, beaches, majestic mountains, forests and lakes are in abundance so get out and explore at your leisure. There are guided raft and hiking trips for those looking for local experience and knowledge of the scenery and wildlife.
Food, Drink and Farmers Markets
Water Street Market in New Paltz, Ulster County, Hudson Valley Region
© NYSDED-NYS Dept. of Economic Dev.  Photo by Darren McGee
New York is the place for food lovers with scenic routes offering farmers markets, roadside stands and fine food emporiums. Wine regions feature wine trails, tours, festivals and special events whilst craft breweries are close to great dining and must-see attractions. When it comes to fresh seafood and fine wine, Long Island is the place to visit with breathtaking views to accompany the fine fare. Sample local oysters and wine in a bayside bistro and innovative farm-to-table dining provides fresh local produce to savour. New York specialties include pizza, Buffalo wings, Saratoga Chips, Thousand Island dressing and even JELL-O. Visit the places they were invented and in June, the National Buffalo Wing Festival weekend sees 70,000 fans flock to Buffalo to celebrate the chicken wing!
Wine to Waterfalls – There are literally hundreds of award-winning wineries, craft breweries and artisan cheesemakers in Finger Lakes Wine Country alone. Take a picnic to a sparkling waterfall, swim in a pristine lake and enjoy the outdoors like never before. Wine tours will take your tastebuds on a tingling experience of some of the best wine available with New York State offering incredible wineries producing some of the worlds best wine.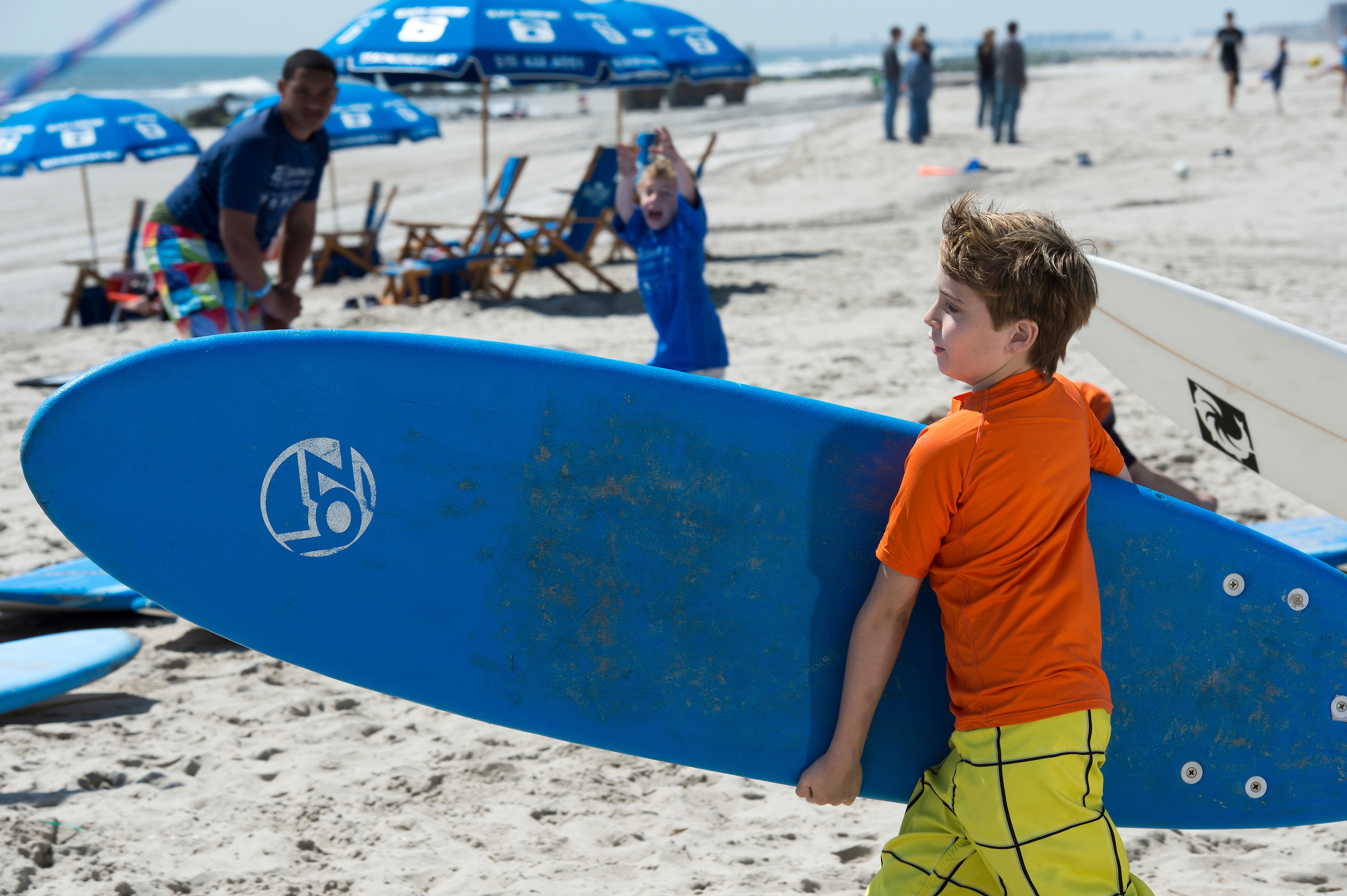 Long Beach , Long Island Region
© NYSDED-Photo by Darren McGee
New York State is the perfect destination for families with some of the world's best beaches along the Atlantic coast of Long Island. Lakeside beaches are also striking with state parks along the shores of Lake ontario in the 1000 islands, Allegamy, Lake Erie and Chautauqua-Alleghemy. All ages will enjoy the fishing, boating and bridle paths; there's nothing quite like exploring the great outdoors. There are amusement and water parks such as Darien Lake Theme Park Resort in Greater Niagara featuring over 45 rides and Seabreeze Park in Finger Lakes a family favourite with one of the nation's steepest log flumes. Endless outdoor adventures are available and for the daredevil famililes out there the whitewater rafting is a must. Sample sky-high ziplines at Hunter or for an easier pace, walk through sprawling sculpture gardens across the worlds longest elevated pedestrian bridge in the Hudson Valley. Kids adore the animal adventures in various locations, visit sea lions, penguins, butterflies and birds; plus aquariums. The Wild Center in The Adirondacks is the place where otters live or saddle up for trail rides with real cowboys at Deep Hollow. An abundance of kid-friendly museums offer fun whether it's rain or shine so take your pick and have a ball.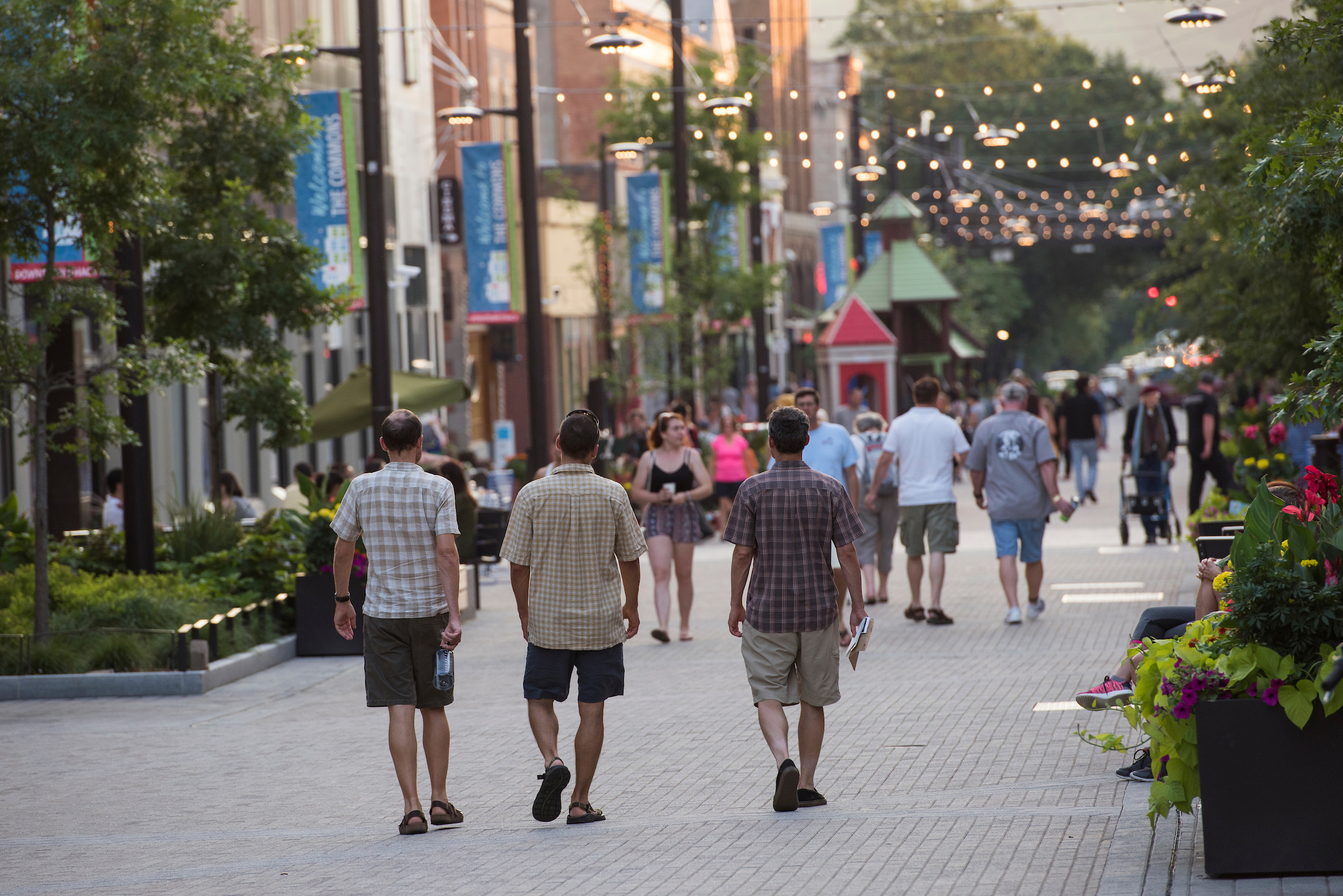 Ithaca Commons- Four block pedestrian shopping area with over 100 unique shops,restaurants,street vendors & street entertainers, Finger Lakes Region
© NYS Dept. of Economic Dev.- NYSDED
Manhattan is just the beginning of shopping in New York with plenty for every type and taste when you travel North throughout New York State. From expansive outlet malls to small boutiques there is an abundance of shops to browse.
Syracuse boasts the nations sixth largest shopping centre, Destiny USA, while the Hudson Valley is home to a bevy of treasure-filled antique shops and more than 200 outlet shops at Woodbury Common.
Leave plenty of room to take back new clothes and gifts as you wont want to miss the shopping delights of New York State.
Statue of Liberty/ Ellis Island Cruise Boat at Ellis Island dock in New York Harbor, New York County
© NYS Dept. of Economic Dev.- NYSDED. © NYSDED-Photo by Darren McGee