The Bradenton Area and Anna Maria Island offers a friendly, chilled-out alternative to some of Florida's more well-known locations which are conveniently located within a few hours' drive, making Bradenton a great base for those looking for a restful place to stay whilst still sampling some of Florida's other attractions.
Tampa is a 45-minute drive, Orlando can be reached in under 2 hours and Miami and Fort Lauderdale are only 3.5 hours' drive.
Legoland and Busch Gardens theme park are on the doorstep and of course Orlando is just 90mins drive so families can enjoy close proximity to the parks whilst being able to make an easy return to the Anna Maria Island and Bradenton region to relax and enjoy a holiday away from the hustle and bustle of the major tourist attractions of the State.
BRADENTON, ANNA MARIA & LONGBOAT KEY ARE BEST FOR:
Many people choose Anna Maria Island and the Bradenton Area for its authentic old-world Florida appeal, a laid-back, flip-flop lifestyle and beautiful sugar-white sand beaches and turquoise water. A holiday here is like a journey back in time and offers a chance to relax and enjoy an authentic seaside charm that people don't tend to associate with Florida. The vibe is very much off the beaten path. Forget freeways, high rises and mega malls. Here you'll find sandy lanes leading to the sea, cute clapboard cottages and artisan shops and farmers markets.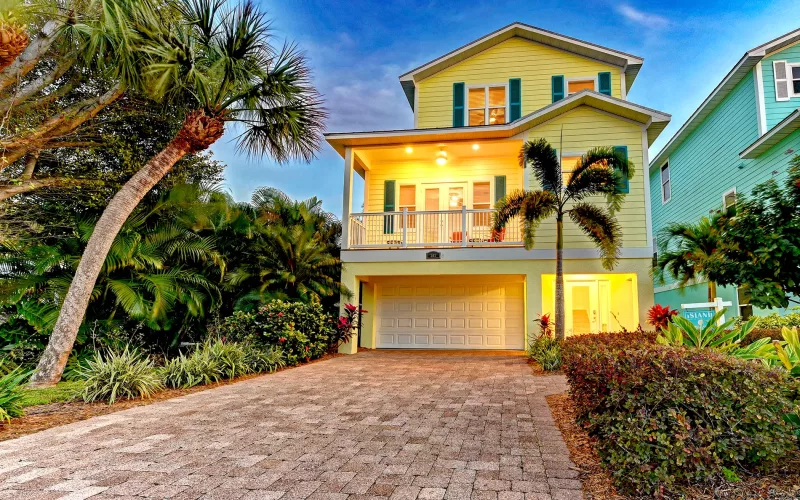 It's the perfect destination for a family holiday or a romantic getaway thanks to endless summer days, dramatic sunsets and sun-drenched Instagram-worthy beaches. Holiday makers will find stylish accommodation in a range of hotels and luxury home rentals including small condos, beach cottages, ocean front villas houses and small boutique style resorts. With hotels and 1-7 bedroom homes to choose from, the area offers the perfect holiday for families, friends and couples looking for space, privacy and the ideal setting to make memories and connect with each other.
GETTING AROUND ANNA MARIA ISLAND
In keeping with the laidback lifestyle, it is very easy to get around and given its proximity to the airport, visitors to Anna Maria Island do not have to rely on the additional holiday cost of a rental car and rising fuel costs.
Holidaymakers can enjoy fun and stress-free public transportation in the form of free and paid-for trollies.
Anna Maria Island operates a free, air-conditioned trolley, every 20 minutes, which runs the length of the 7-mile island and connects at Coquina Beach with the Longboat Key trolley taking visitors into Sarasota. Alternatively, you can rent a bicycle, Segway or golf buggy for a fun and inexpensive way to see the sights.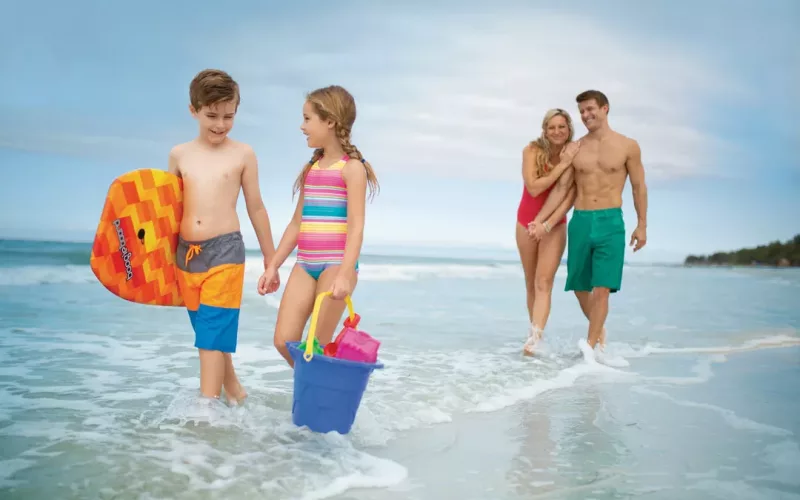 There's plenty to do in Anna Maria Island and Bradenton but no pressure to do anything at all! On land or sea you can walk, cycle, kayak, paddleboard or parasail to spot the abundant wildlife that lives here. The sunsets are incredible from the beach and you'll often spot the local pod of dolphin frolicking in the waves. Head out on a kayak and if you're lucky you might spot the gentle giant manatee in the local waters. If that's too much, just laze away the days on white sandy beaches with the crystal-clear waters lapping the shore and then head back to your villa for a BBQ by your private pool.
Here you'll find exceptionally high-quality seafood, the freshest you'll find in all of Florida and throughout the area there is an emphasis on delicious organic and farm-to-fork cuisine to be enjoyed in independent family run restaurants as well as beach-side dining for sunset shows and toes in the sand.
Discover the historic fishing village of Cortez, one of the last of its kind in Florida and truly an off the beaten path outpost. Grab a table and a drink and enjoy its unique culture, centred around some of the freshest of dock to table seafood.
UNIQUE DINING IN BRADENTON,
ANNA MARIA ISLAND & LONGBOAT KEY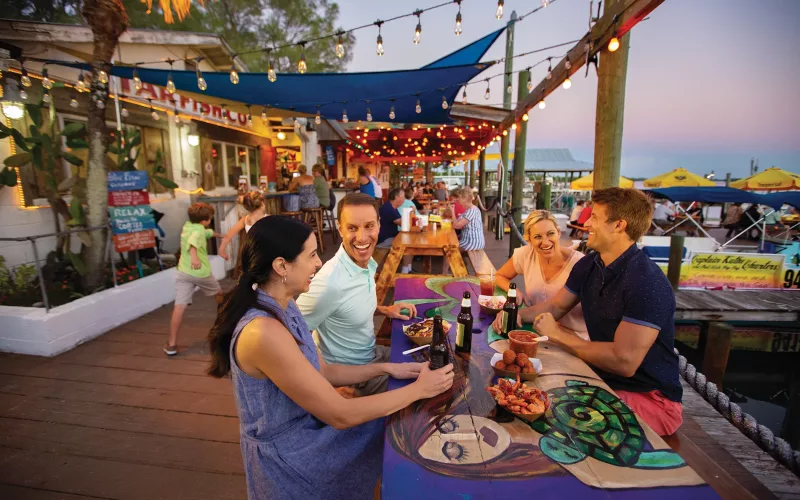 UK travellers love to experience toes in the sand, beach-front and waterside dining and the region has an abundance of choice to suit all tastes, price points and palates. Ranging from high-end, fine-dining to relaxed, casual dining spots loved by locals and visitors alike.
Watch the sunset at the Sandbar restaurant on Anna Maria Island for great food and atmosphere, this spot is so beautiful don't be surprised if you put down your cutlery to cheer a spontaneous marriage proposal on the sand.
The Beach Bar on Anna Maria Island offers a similar experience with award winning food, sunsets and sports screens at the bar.
Head to historic Bridge Street for frozen daiquiris at a rooftop bar or oysters on the pier where you might spot the local dolphin pod playing in the water.
For those with a sweet tooth there are plenty of ice cream pit stops for a treat when you need to cool off, don't miss Two Scoops Ice Cream.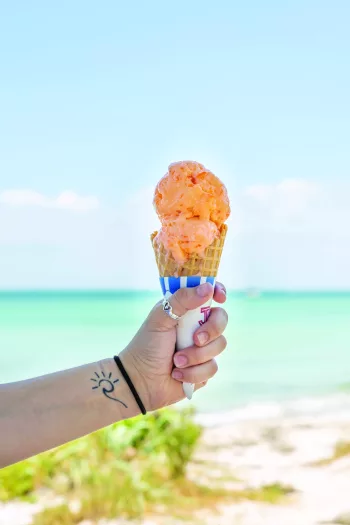 In keeping with its unique charms Anna Maria Island is home to lots of small independent businesses and boutique stores, a lot of which you'll find on Pine Avenue 'the greenest little main street in America'.
The destination is very focused on sustainability and making big efforts to reduce its carbon footprint and no one loves it more than the people who call it home. The Love it like a local campaign encourages visitors to do the same, respect, recycle and protect the places you visit.
VARIETY IS THE SPICE OF LIFE IN BRADENTON, ANNA MARIA ISLAND & LONGBOAT KEY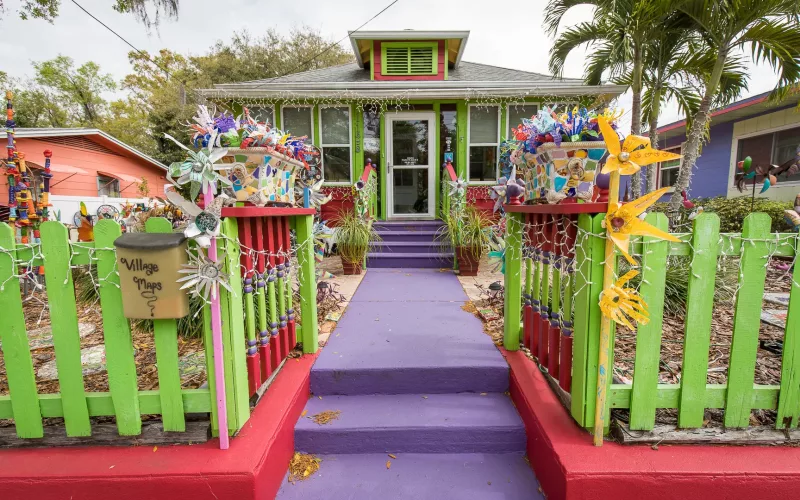 Culture is everywhere from history to sports and the arts:
Visit the Village of the Arts, in downtown Bradenton, populated with colourful historic cottages that house everything from award-winning restaurants to speciality shops, studios, healing arts and Bradenton's best art galleries.
Cortez fishing village is a living remnant of Old Florida and serves as a living testament to what much of coastal Florida once looked like. Spend a day walking around soaking up the atmosphere and dine on the freshest seafood. Deepwater surrounding the Sarasota-Bradenton region provides makes this an ideal fishing spot and provides excellent opportunity for boat charters with experienced skippers and catch and cook expeditions.
There is a rich tapestry of wildlife and marine life across the region, including an abundance of nature preserves. On land or sea you can walk, cycle, kayak, paddleboard or parasail for an array of exciting wildlife encounters including manatees or dolphin.
There is also an abundance of fabulous shopping opportunities with luxury bargains to be found in places such as Ellenton Premium Outlet in Bradenton. There are plenty of unique treasures waiting to be discovered in the independent boutiques on Bridge Street, Anna Maria Island too.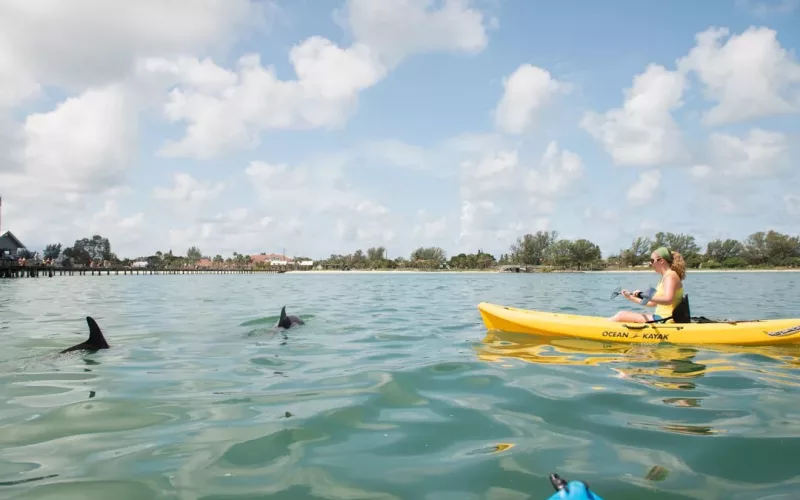 GET READY TO EXPLORE BRADENTON,
ANNA MARIA ISLAND & LONGBOAT KEY IN 2024. CALL 020 3542 8888 TO SPEAK TO OUR FLORIDA EXPERTS TODAY